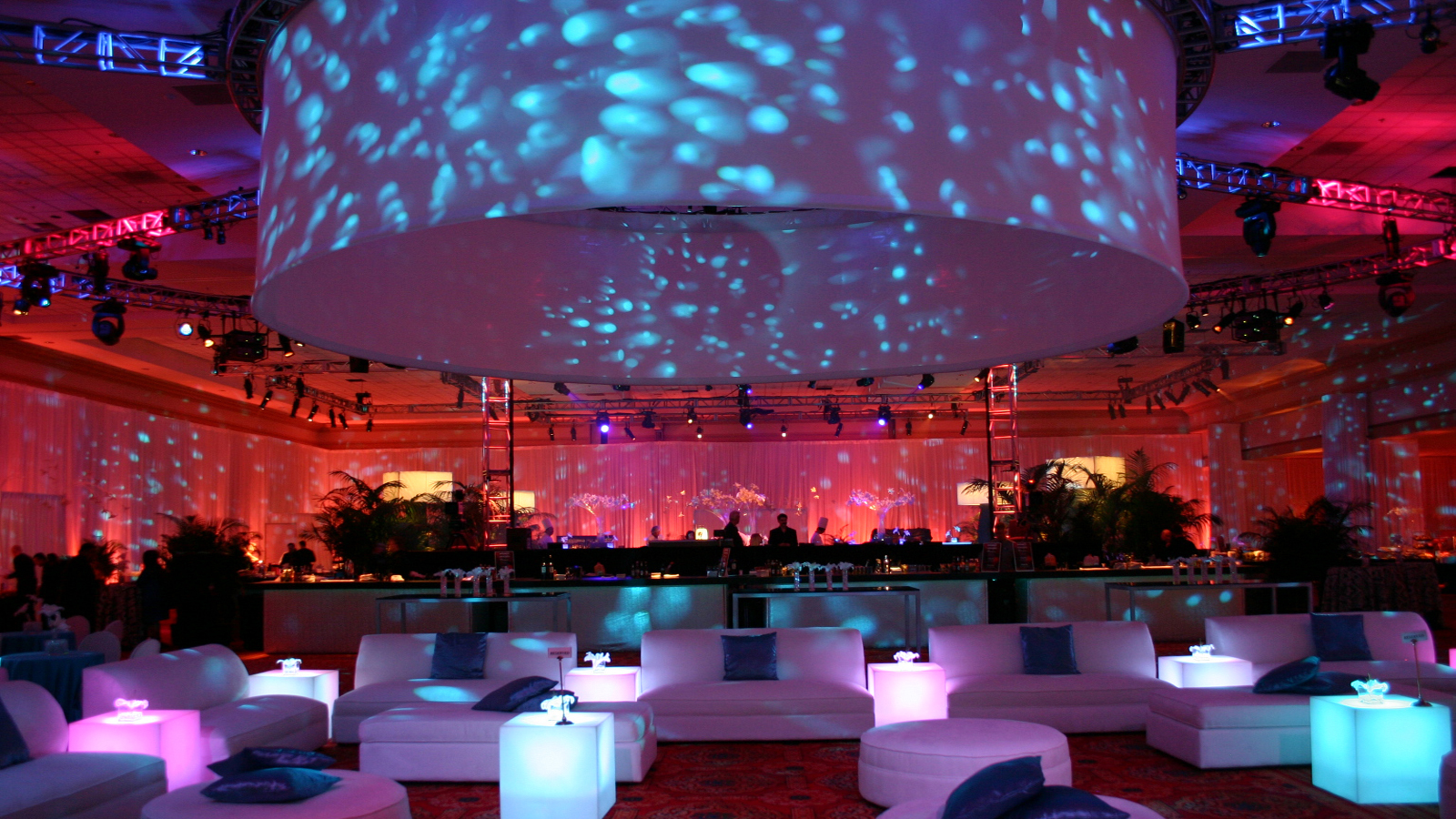 Our Mission
Xperience Live is client focused. Exploring what your true needs are and researching what a perfect plan /event looks like to you. What keeps you up at night? What will make you business / event better? Whatever those key business challenges are… We'll help you develop a customized strategy and build your  ideal event. 
MEET THE TEAM
Our executive team exudes excellence, years of experience and perfection.
VARICK BAIYINA 
Mr. Baiyina is a 20-year management and media impresario, who has generated and budgeted millions in operations and advertising revenue. His experience in media management, sponsorship sales and marketing is vast. Starting his career in print with the family business, Varick was exposed to the advertising industry via three (3) family owned newspapers as a young teen in Rochester, NY and learned very early, the value of the advertising dollar. Fresh out of Syracuse / Howard University he worked as a major market media buyer for the '92 Clinton / Gore Presidential Campaign at Great American Media. Post victory, he launched into the field of advertising sales and worked for some of the world's premiere artists, athletes, and companies, including; Dun and Bradstreet / Reuben H. Donnelly, the founder of yellow pages, HTS (Home Team Sports), NBC Sports, Electronic billboard pioneer, NGN (Next Generation Network), and Six Flags Theme Park Media Networks.
In addition to those endeavors, Varick served as Sr. Account Manager and top sales generator for CBS radio's #1 ranked Washington DC area flagship station, WPGC 95.5. He's also worked for Bonneville Corporations DC Radio Division, Clear Channel Radio, where he participated in launching two (2) radio stations, as well as Urban One where he serves as a Sr. Integrated Media Specialist for local, regional, and national corporate alliances. Mr. Baiyina is known as an innovator in the field of strategic partnerships, lifestyle products, marketing and events, radio promotions, product and sponsorship placement, and creative services for companies targeting niche markets.
Currently, Mr. Baiyina serves as Principal for Xperience Live. He is instrumental in all major decision making and strategic planning for the company. He also plays lead on most event development, design, and tactical expansion. In addition, Varick serves on the Board of Directors for Caribbean Blue Natural Spring Water and RHN – The Real Hip Hop Network… The world's first 24-hour television network dedicated to exposing the positive side of hip hop lifestyle and culture.
Mr. Baiyina is a proven management and media veteran. His unique experience and background has afforded him an incomparable outlook on strategically building niche businesses and major events.
JUDITH KLEIN – V.P. Events Management
A 20-year Marketing and Digital Strategist with an emphasis on Social Media, Live Events and Entertainment. Klein has a proven track record of creating and managing campaigns that have substantially increased engagement, brand awareness, followers and revenue for A-List Celebrities, Music Artists, Filmmakers, Concert Tours, Music Festivals, Start-Ups and Non-Profit Organizations. Klein held several key marketing positions during her tenure at AOL, where her successful brand marketing programs and entertainment partnership programs helped grow the subscriber base from 5 million to 18 million users in less than a year, and was a top Account Executive managing online Marketing and Advertising for AOL's largest Retail and Commerce Partnerships with a portfolio of over $120 million in value to the company.
Klein was also on several Time Warner Corporate Steering Committees for marketing segmentation and received numerous awards for her highly-effective, out of the box marketing efforts. Klein founded True3Media, a boutique Marketing, Branding and Social Media firm, specializing in music, film and live entertainment. She is also a film producer, whose debut short was an Official Selection at Cannes 2015, won a Diversity in Cannes Award, and an award at the 2015 World Humanitarian Awards. Klein has attended Harvard University, is a graduate of Howard University and will receive her Executive MBA in June 2018.
DAWN – MARIE GRAY – V.P. Strategic Partnerships
Curious. Dynamic. Imaginative. Dawn-Marie Gray is a visionary Creative Strategist widely recognized for discovering innovative business concepts that propel revenue growth for Fortune 500 brands. As a corporate executive and seasoned entrepreneur, she has delivered breakthrough advertising campaigns across multiple industries, executed award-winning marketing programs and elevated the reputation of several organizations to build loyalty with multicultural consumers. She possesses the rare ability to both ideate and implement, translating creative notions into well-conceived strategic plans that positively impact the bottom line.
For more than 20 years, Dawn-Marie has unveiled industry-changing and transformational marketing plans that include: creating the first ever product launch event for a professional athlete in support of Allen Iverson's inaugural NBA shoe – The Question; pioneering the use of hip-hop culture to grow athletic footwear sales with emerging artists like The Lox, Bone, Thugs & Harmony and Method Man; developing charity events for Terrell Owens, Kenny Smith, Nick Van Exel and others to raise over $1M; and producing commercial experiences for brands Microsoft and Volkswagen to amass 35M earned media impressions with the Software graphic tee shirt collection designed by Grammy-award winning artist Common and a 92% favorable consumer impression rating with the "VWi.p." influencer brand strategy.
More recently, Dawn-Marie led Strategic Diversity Management for CVS Health's $81B Retail/LTC organization and was responsible for constructing strategic action plans that aligned with workforce representation, talent systems, colleague engagement and marketplace diversity to drive growth and innovation. Before tackling the aforementioned HR role with CVS Health in 2013, Dawn-Marie managed the company's multicultural marketing business strategy that achieved a 14% return-on-investment with the award-winning Project Health wellness campaign, generated a 1.5% category sales lift with the unique Healthy Beauty brand platform and delivered an incremental $64M in revenue from African-American and Hispanic customers despite flat annual visits.
In an earlier role, she served as Director of Marketing for the ad*itive – a full-service multicultural marketing and communications firm – with a mission to improve, strengthen or positively alter the state of client business. As a brand steward for several global organizations including Volkswagen, Colgate, KFC, Ultra Sheen, Coca-Cola and Timberland, Dawn-Marie produced several experiential marketing programs to successfully engage diverse populations and deliver positive business results.
A native of Washington, DC, Dawn-Marie received her Bachelor of Arts Degree in Broadcast Journalism from Howard University's School of Communications. She is a fitness enthusiast who enjoys reading, watching movies, listening to music, traveling with family and friends and attending professional sporting events.
LARRY FLACK – V.P. Production & Booking
After 32 years with Dimensions Entertainment of Washington, DC, arguably one of the most influential minority owned concert promotions companies, Larry Flack stands a pioneer in the live entertainment industry. Flack has successfully executed nearly 500 shows worldwide including concerts, stage plays, music festivals, and tours. Working with the world's premiere booking agents and partnering with global talent in Jazz, R&B, Soul and Popular music; Flack has secured generations of music royalty including The Temptations, Aretha Franklin, Whitney Houston, Patti LaBelle, Frankie Beverly and Maze, Jill Scott, New Edition, Anthony Hamilton, Musiq Soulchild, Luther Vandross, and more, for many of the most memorable live event experiences over the past three decades. His areas of expertise include production, stage management, talent management, booking and major event promotions.
TIMOTHY ROBINSON – V.P. Operations
With over twenty (20) years of professional experience in the public and private sector as a Manager of services, people and projects; these experiences have proven to be valuable in working with clients having varied economic and service goals. While with IBM Mr. Robinson managed logistics, people and over three million in inventory in an area that covered all of Western New York. He has built and managed operations groups from start-ups to fortune 100 companies. Focusing on the business fundamentals he has been able to grow organizations ban build teams to be more efficient and effective. Past experiences include meaningful work in the areas of strategic management planning, project management and process development on a national scale for multiple companies at all stages of the business lifecycle.
Mr. Robinson currently serves as principal with TRI Development LLC, a Maryland based business development and business management consulting firm that focuses on growing small to medium sized businesses working with government agencies and private interest in the Washington D.C. metropolitan area. He is a native of Rochester, New York and a graduate of the University of Rochester with a bachelor's degree in Economics with a finance concentration, and his MBA from the University of Maryland University College.