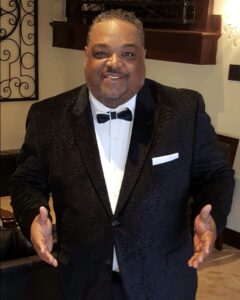 VARICK BAIYINA
CEO
Mr. Baiyina is a 25-year management and media impresario, who has generated and budgeted millions in operations and advertising revenue. His experience in media management, sponsorship sales and marketing is vast. Starting his career in print with the family business, Varick was exposed to the advertising industry via three (3) family owned newspapers as a young teen in Rochester, NY and learned very early, the value of the advertising dollar. Fresh out of Syracuse / Howard University he worked as a major market media buyer for the '92 Clinton / Gore Presidential Campaign at Great American Media. Post victory, he launched into the field of advertising sales and worked for some of the world's premiere artists, athletes, and companies, including; Dun and Bradstreet / Reuben H. Donnelly, the founder of yellow pages, HTS (Home Team Sports), NBC Sports, Electronic billboard pioneer, NGN (Next Generation Network), and Six Flags Theme Park Media Networks. In addition to those endeavors, Varick served as Sr. Integrated Media and Events Specialist and top sales generator for CBS radio's #1 ranked Washington DC area flagship station, WPGC 95.5. He's also worked for Bonneville Corporations DC Radio Division, Clear Channel Radio, where he participated in launching two (2) radio stations, as well as Urban One (Radio-One and TV One) where he served as a Sr. Integrated Media Specialist for local, regional, and national corporate alliances. Mr. Baiyina is known as an innovator in the field of strategic partnerships, lifestyle products, marketing and events, radio promotions, product and sponsorship placement, and creative services for companies targeting niche markets. Currently, Mr. Baiyina serves as CEO for Xperience Live. He is instrumental in all major decision making and strategic planning for the company. He also plays lead on most event development, design, and tactical expansion. Top annual contracts include the City of Rochester, NY's "Rochester Summer Soul Music Festival" (2017 – 2022), "Atlanta Fashion & Polo Classic" (from 2020), "Celebrez En Rose' " (Wash DC, Atlanta + Houston -from 2019) In addition, Varick serves on the Board of Directors for Caribbean Blue Natural Spring Water and RHN – The Real Hip Hop Network… The world's first 24-hour television network dedicated to exposing the positive side of Hip Hop lifestyle and culture. Mr. Baiyina is a proven management and media veteran. His unique experience and background has afforded him an incomparable outlook on strategically building niche businesses and major events.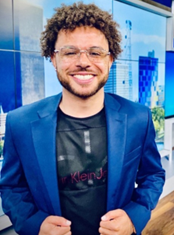 AMIR I.V. BAIYINA 
PRESIDENT / CHIEF MARKETING OFFICER
Amir "Daze" Baiyina is approaching his fourth year as an Executive for Xperience Live. Since joining the company full-time in 2019, he consistently strives to marry the science of business & the art of culture at universal scales for the company and beyond. His professional event experience (including Mtn Dew x NBA All-Star LA 2018 and Scholly x HBO Student Athlete Movie Premiere) has energized the Rochester Summer Soul Music Festival, serving as President & Chief Marketing Officer. With roots in Prince Georges County, Maryland – Amir has pioneered new paths and endeavors across the United States. He has channeled his passions and life purpose to become an Artist-Preneur focused on building Family Businesses and empowering Melanated Communities across the World. Mr. Baiyina is a Founding Member of the Rise & Shine Center for Media Arts & Technology, serving as Vice President of the 501(c)3 Nonprofit. He is also the Co-Founder of The Apollo Project, LLC Creative Agency (NA$A) alongside Michala Padgett, his Partner in Love & Business. Xperience Live, Rise & Shine, and NA$A are platforms that all work together and align to support Amir Ibn Varick Baiyina, The Executive, in addition to AMiR DAZE, The Artist. At UPenn's Wharton School of Business, Amir earned a Bachelor of Science in Economics — concentrating in Management, and specializing in Entrepreneurship & Innovation. He also earned a Minor in Africana Studies from the College of Arts & Sciences. Amir has sharpened his craft through various leadership experiences with the University of Pennsylvania's Wharton School, "Sean Combs' Enterprises", "PepsiCo's" NBA Partnership(s), & Shark Tank's "Scholly." Mr. Baiyina's endeavors have provided amazing career opportunities in major cities such as Washington D.C., Philadelphia, New York City, Los Angeles, San Francisco, Houston, Rochester, NY and more. Amir I.V. Baiyina leverages his background in academia, activism, athletics, & art to build new strategies, partnerships, and activation's that ultimately elevate & empower global communities at Xperience Live & Beyond.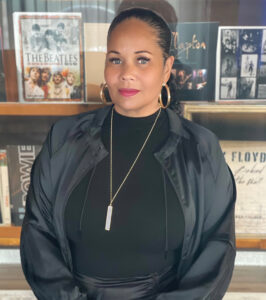 LISA BAIYINA
VP OF SOCIAL MEDIA AND EVENT MANAGEMENT
As V.P of Social Media and Event Management Lisa is responsible for the strategic development, execution, and measurement of social media campaigns across all platforms at Xperience Live, while also being lead liaison with Event and Talent Hospitality. With over 20 plus years of experience in retail management, Lisa has a passion for helping people grow and evolve in all areas of their life. She put the skills acquired over the years into entrepreneurship and operates two small businesses. Evolution Estate Solutions is a full service estate sales company that specializes in conducting estate downsizing and moving sales with the ultimate goal of customizing individual plans to maximize profit and help individuals move forward one step at a time. Lisa holds a degree in Antiquities and Collectibles and is continuing her education in Social Media and Digital Marketing. She is a creator by design and loves to share the knowledge she has acquired with others. Lisa also enjoys traveling the world, and experiencing new cultures and lands first hand. One of her favorite quotes is from the poet Rumi: "Only from the Heart Can You Touch The Sky" which some interpret to mean that you should connect with who you are and unleash what you know to reach the depth of your greatness.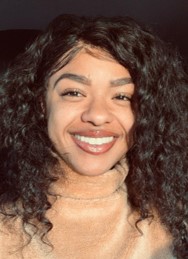 ALANNAH BAIYINA
VP OF PROMOTIONS & EVENT LOGISTICS
Alannah Baiyina is a Howard University graduate with a background in human health, performance, and leisure. As a previous life and Division I Softball Athlete, Alannah has proven teamwork and leadership abilities through a resume of multiple championships through her competitive nature; she coached on many different playing levels ranging from Division I to age 7. As activity coordinators for both The Washington Nationals – Youth Baseball Academy and Prince George's County – Maryland National Capitol Park and Planning Commission, Alannah has developed an uncanny ability to be creative and impeccably organized. Alannah is the current Director of Promotions & Event Logistics for Xperience Live. Handling the day-to-day for the following has already had a huge impact on our event management and overall efficiency. Alannah has developed an uncanny ability to be creative and impeccably organized. Her duties include but are not limited to: Event idea development, mediating, and brainstorming sessions, Curate event timelines with key dates and tasks – Keeping the X-live team on track, Job fair organization, communication, and logistics, Help delegating key tasks to Xperience Live team members, RSSMF Community Block Party planning and partnerships, Soliciting additional high profile Job Fair partners/participants, Researching new festival management contract opportunities. Alannah's creative energy and winning attitude are priceless. Her ability to both evolve current programs and design new curriculums continue to contribute to the success of Xperience Live client projects and major events.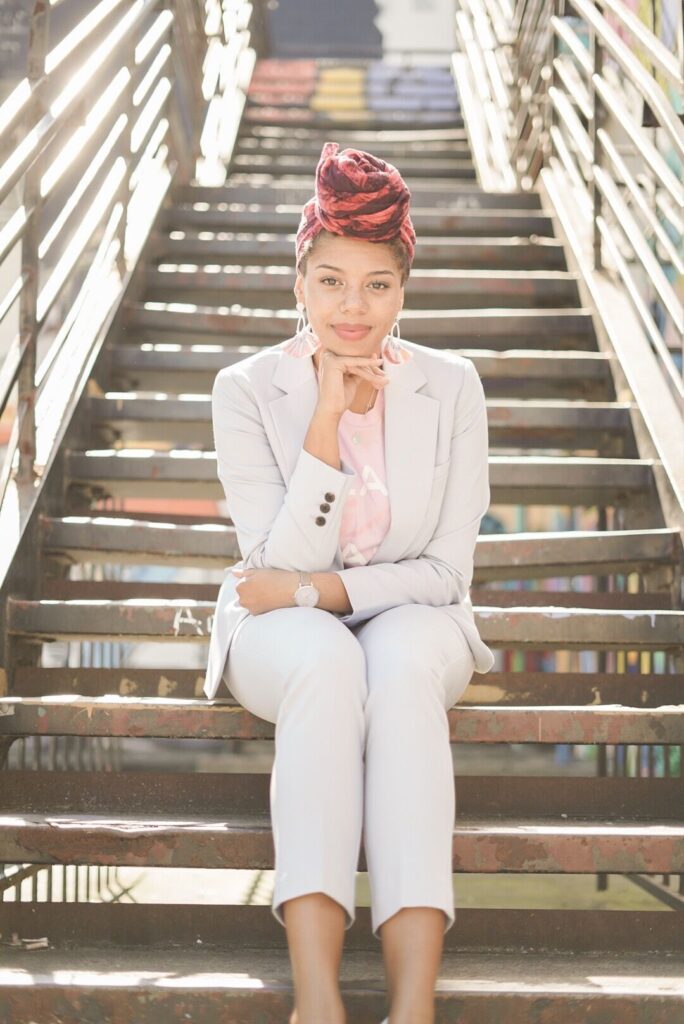 MICHALA PADGETT
VP of MARKETING & STRATEGIC PARTNERSHIPS
Ms. Michala "Mikki" LaDawn Padgett is the embodiment of creative business. In an interview with the Bauer College of Business Working Wisdom podcast, she is quoted as saying, "I like being on the forefront of things. I feel like I'm part of this boom of a new generation, and seeing where it can go and where I can help to take it is exciting." Ms. Padgett serves as the VP of Marketing & Strategic Partnerships for Xperience Live Events, Special Programs Director of 501(c)3 Nonprofit – Rise & Shine Center for Media Arts & Technology and co-founder of The Apollo Project, LLC Creative Agency (NA$A) alongside Amir Baiyina, her partner in Love & Business. She is responsible for Xperience Live's digital marketing outside of social media which includes Search Engine Optimization, Customer Relationship Management, Digital Ads and Website Support. She also assists with outreach and relationship management for company sponsors, brand ambassadors and event volunteers. Raised in the cultural melting pot of Houston, Texas, Ms. Padgett has been a servant leader from a young age. Ms. Padgett went from a metaphorical student of Houston's culture to a standout student at Houston's premiere business school, C.T. Bauer College of Business. She graduated in May of 2019 with a Bachelor of Business in Marketing with an emphasis in Sales, Technology Entrepreneurship, Retailing and Consumer Science along with certificates from the #1 Sales Program in the Nation, Stephen Stagner Sales Institute, and the leading technology entrepreneurship accelerator program, Texas Medical Center x REDLabs. In the Spring of 2016, she joined the erudite Epsilon Lambda Chapter of Alpha Kappa Alpha Sorority, Incorporated and later went on to serve as Chapter President her senior year (honored as the 2019 AKA South Central Undergraduate President of the Year). Following graduation, Ms. Padgett took her talents to New York City to pursue her role at PepsiCo Beverages North America (PBNA) Marketing. She was an integral part of the launch of several iconic innovations for MTN DEW (MTN DEW Voo-Dew, MTN DEW AMP GAME FUEL ZERO and MTN DEW Major Melon) along with product redesigns to align MTN DEW's branding for the 2020's (MTN DEW Zero Sugar, MTN DEW ICE, MTN DEW Real Sugar and MTN DEW Code Red). Ms. Padgett was later promoted to the PBNA Media team and led the effort of streamlining communication and media buying from the corporate to local marketing teams across the country. She also helped to formulate groundbreaking new processes for PBNA Media in Customer Relationship Management and Influencer Partnership Strategy that PepsiCo still utilizes today.